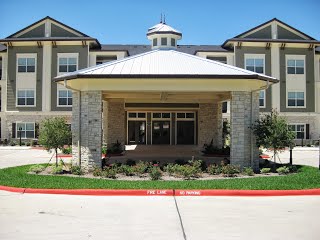 Background
Headquartered in Spring, Texas, Mark-Dana Corporation (MDC) is a full service real estate company. MDC and its affiliates develop, build and manage multi-family housing in Texas and Virginia. The principals of MDC have been involved in developing, building and managing multi-family housing for more than 40 years.
MDC takes pride in producing high quality affordable and market rate developments that will stand the test of time. We focus on materials and designs that will last and minimize ongoing operating and maintenance expenses. MDC develops properties through acquisition/rehabilitation and new construction.
Meet the Team
Our team consists of members in Texas and Virginia.
David M. Koogler (Dave)
Founder & CEO
koogtx@mark-dana.com
Dave has been working in housing and construction since 1960. Prior to founding Mark-Dana Corporation in 1984, Dave worked in international mining management, where he was Executive Vice President, Natural Resources, Gulf + Western Industries (now Paramount). A graduate of Virginia Tech (BSIE), he also has a Masters of Business Administration from Drexel University, and is a registered Professional Engineer.
David Mark Koogler (David)
President & COO
dkoogler@mark-dana.com
David has been working with Mark-Dana in various capacities since its formation and became President and COO in 2007. Prior to joining MDC, David was Vice President, Corporate Development – Legal for Enron Corporation (post-bankruptcy David handled PUHCA compliance and the disposition of assets such as a wind turbine business and Portland General Electric Company).  David was also a Partner in the Corporate/Finance Sections of Haynes and Boone, LLP and Butler & Binion, LLP. David graduated from Lehigh University (BSIE) and Washington & Lee University School of Law (JD).
Margery C. Koogler
Co-Founder & Executive VP
Margery has been working in housing since the formation of Mark-Dana Corporation. She graduated from Salem College (BS) and Bowman Grey Medical School (Wake Forest) with a degree in Medical Technology.
Dana R. Koogler
Executive Vice President
danak@mark-dana.com
Dana has been working with Mark-Dana in various capacities since its formation.  Dana is a sales management and business development professional with over 20 years of experience selling complex products and services for companies such as Juliska, Global Exchange Services, Inc., General Electric Information Services, and Sprint Corporation. Dana has a real-estate license and graduated from Bucknell University (BS Economics).
Oscar Leal
Vice President of Construction
oleal@mark-dana.com
Larry has extensive experience in construction supervision, construction management, and development of multi-family (affordable and market rate), single-family, commercial, and industrial projects.  Oscar graduated from the University of Houston (BS Construction Management).
Carolyn Lambert
VP of Mark-Dana Managment, LLC
markdanamgt@aol.com
Carolyn has over 20 years of property management experience with MDM.  Carolyn is responsible for the management of all of MDC's and its affiliate's multi-family properties in Virginia. Carolyn is a licensed real estate agent in the Commonwealth of Virginia.
Zach Cavender
Vice President
zcavender@mark-dana.com
Zach is responsible for the financial analysis and management of all development projects at Mark-Dana. He has a BS in Political Science and an MBA with a concentration in Real Estate from the University of Houston. Prior to joining MDC, he spent time at Midway Companies and the Urban Land Institute.
Taylor Pate
Project Analyst
tpate@mark-dana.com
Taylor is a recent graduate from Baylor University with a BA in Finance. He is a supporting contributor to the development process at Mark-Dana and is responsible for basic financial modeling of potential projects.
Katie Stell Featherstone
Office Assistant
kstell@mark-dana.com
Katie handles bookkeeping, filing, and assists with accounting and office administration for MDC.  Prior to joining MDC, Katie had extensive experience as an office manager, accounting assistant, marketing assistant, and accounts receivable and invoicing manager.